Register for Updates on this Unique, Mass Timber Community
An Innovative, Sustainable Community
When we think of a community like an ecosystem, we can find opportunities to shape healthier, more balanced places. With a shift in mindset, we can cultivate more livable neighbourhoods.
STRENGTH FROM NATURE
Solid CLT is stable, durable and seismically resilient—making it one of the safest building materials available.
BOLDLY TRANSFORMATIVE MATERIALS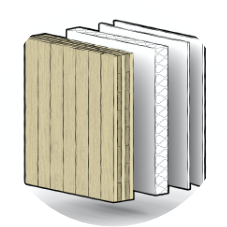 CLT panels are not only solid and substantial, they are inherently beautiful —so this structural layer of your home can be exposed and celebrated.
OPEN AIR WALKWAYS
Exposing the walkways at Timber House allows for windows on both sides, which lets more natural light and fresh air into your home.
STRATEGIC ORIENTATION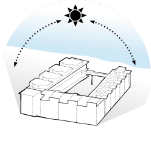 Timber House is angled to maximize views of the riverfront, and the amount of sunlight that reaches your home.